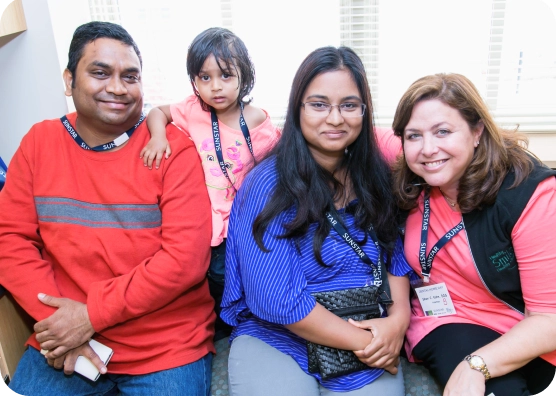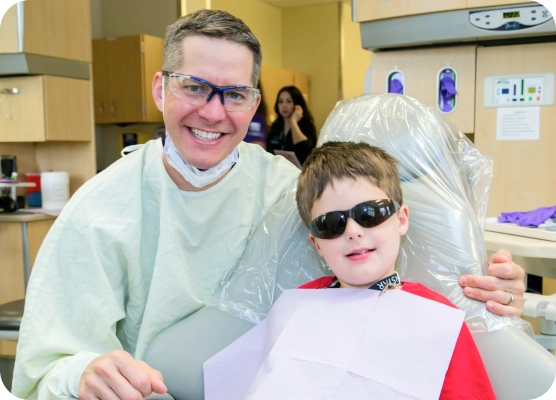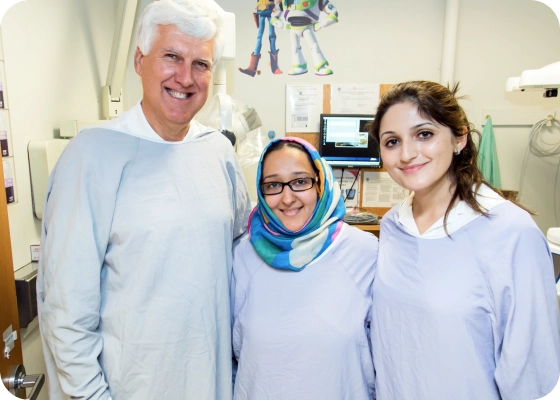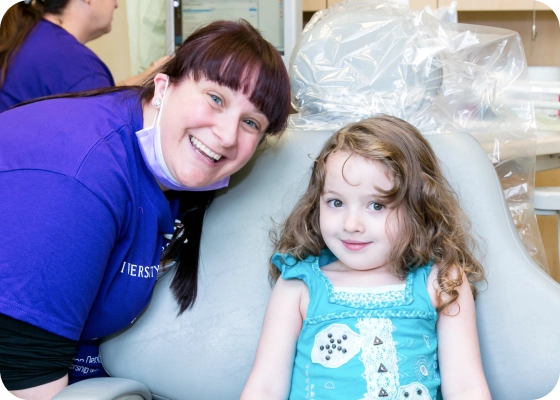 CALLING ALL DENTISTS
Do you provide dental care for families in need in a 501(c)(3) setting?
If yes, you can apply for a national dental grant from the AAPD Foundation! Since 2010, we have issued $8.3 million in grants and commitments to 161 organizations in 36 states. Our foundation grantees have helped provide healthy smiles for more than 735,000 children. Our next call for dental grant applications will be late spring 2024.
What We Fund
Child oral health care
Special health care needs for children
Clinic supplies, instruments & equipment
Education and outreach to recruit dentist participation in program activities
Support programs that provide treatment for children in need
What We Don't Fund
Direct payment to patient families
Private practices
Existing debts or budget shortfalls for qualified clinics
Start-up organizations
Grants & Funding
Each year, the American Academy of Pediatric Dentistry Foundation issues a call for applications encouraging community clinics and dental schools to apply for one-year grants from our grant program that supports healthier smiles. Besides helping kids get the dental care they need, these one-year dental care grants help us understand what is going on around the country. Thanks to our pediatric dentist experts, we can also keep an eye out for new ideas that show promise. Check back in Spring 2024 for our next call for dental grant applications.
Up to $20,000
Access to Care Grants
The AAPD Foundation awards single-year dental care grants that help more children than any other national dentist-led charity. We fund community-based initiatives and organizations providing free or low-cost dental care for children whose families would otherwise go without.
Must be a United States/U.S. Territory applicant or organization providing care to children in the U.S. or a U.S. Territory. Qualified initiatives must be dentist-led, with priority given to projects with pediatric dentist leadership. Projects led by general practitioners also may apply.
Qualified applicants/organizations national dental grants include, but are not limited to:
Nonprofit 501(c)(3) or 501 (c)(6) organizations
Local health jurisdictions
County health departments
Hospitals and clinics
State government agencies
Colleges/schools of dentistry
Colleges/schools of medicine (pediatric and family medicine departments only)
National, state and local dental societies
Continued Support for Grantees
Thanks to the great work within our national grantee network, the American Academy of Pediatric Dentistry Foundation explores larger-scale opportunities to support the promising work of selected clinics and/or projects. Larger initiatives are considered for the healthier smiles grant program on an invitation-only basis.
Greater Community Impact
Based on metrics showing the greatest needs and opportunities, the AAPD Foundation invites proposals for national dental grants from previously selected grant recipients who demonstrate potential for greater community impact. Multi-Year Access to Care Grant clinics receive three to five years of financial support as well as ongoing technical assistance from Foundation-provided pediatric dental advisors. Note: The AAPD Foundation does not accept unsolicited inquiries or proposals.
National Systemic Impact
Our grantee network is full of passionate, caring and creative people. The American Academy of Pediatric Dentistry Foundation continuously provides seed funding for concepts with potential to make a difference for children nationwide. Working with our grantees and other national, regional, and local collaborators, we support pilot and expansion initiatives to establish and maintain optimal oral health for children in need.
Grant Application FAQs
All non-private dental and/or medical organizations located in the United States and its Territories are welcome to apply for our grant program that supports healthier smiles. This includes:
Nonprofit 501(c)(3) or 501(c)(6) organizations
University-affiliated dental schools, their clinics and adjunct locations
Community college-affiliated programs
Local health jurisdictions, county health departments, and hospitals/clinics
Non-qualified organizations include:
Private dental practices and/or individual practitioners
Non-domestic programs of US-based organizations
Only initiatives under the direct supervision of a dentist (pediatric dentist preferred, but not required) are considered.
More Questions About How to Apply for Dental Grants?