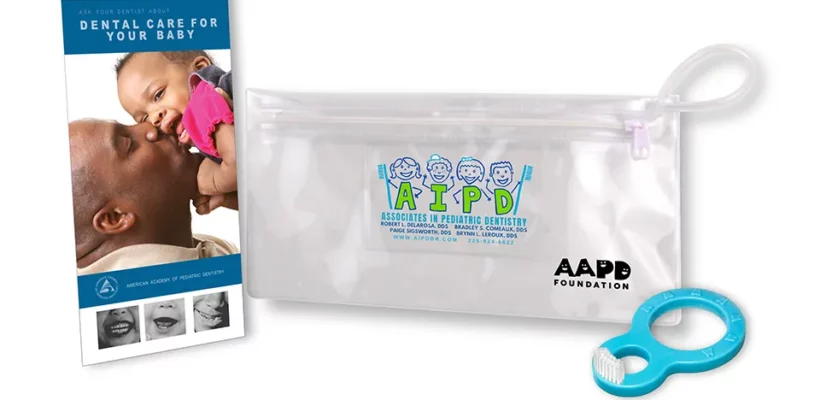 Smile Newsletter: March 2023
A publication of the AAPD Foundation
Tess Oral Health Practice Building Tools Provide Critical Support For AAPD Foundation Access-to-Care Grants
You probably already know that Tess Oral Health of Eau Claire, WI manufactures a wide array of personalized toothbrushes and other dental products for your practice and patients. But did you know that one of Tess's products, the Infant & Toddler Referral Kits, is helping to ensure that all kids have access to the dental care they need, regardless of the adult's in their lives ability to pay for services?
It's true! Since 2013, Tess Oral Health has generously contributed a portion of its proceeds from the sale of the Infant & Toddler Referral Kits, an overall contribution of nearly $43,000 to the AAPD Foundation. Pediatric dentists from across the country use the referral kits to reach moms, dads, and caregivers of potential new patients to encourage them to take the children in their care to the dentist, especially by age one.
These kits have proven to be hugely successful as a resource and as an essential marketing tool for our practice. We are delivering valuable infant oral health material as well as information about our dental practice.

Robert Delarosa, DDS. Associates in Pediatric Dentistry
Funds raised from this important partnership with Tess Oral Health support AAPD Foundation access-to-care grants. Each year the Foundation provides a variety of grants to community-based health centers and dental programs providing Dental Homes to children from families that cannot afford dental care. When you shop at Tess Oral Health, you too are helping ensure that all kids have access to the dental care they need!
Since 2010, The AAPD Foundation has issued nearly $8 million in grants and commitments to 153 organizations in 36 states and the District of Columbia. Foundation grantees have helped provide Dental Homes to more than 700,000 children.
It is our privilege to offer the pediatrician referral kits in support of the mission of the AAPD Foundation. The literature in the kits communicates the 'first visit by first birthday' message and the important role of preventive dentistry. The function of the kits enables practice growth for the dentists we serve, and a portion of the proceeds benefit the Foundation we all uphold. The way we see it, everyone wins!

Rob Conner, Tess Oral Health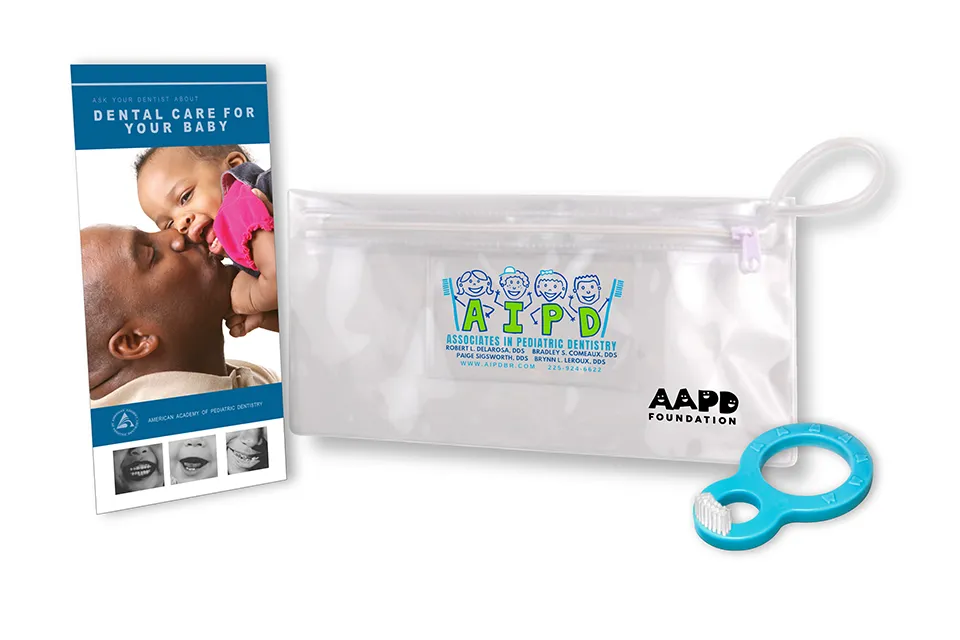 SWSPD "Ski Meeting" Attendees Donate $5,000 In Support of AAPD Foundation Access To Care Grants
The spirit of generosity was nearly as high as the altitude in Telluride this past February when attendees of the Southwest Society of Pediatric Dentistry converged on the stunning Colorado resort town for the annual Ski Meeting.
About 200 pediatric dentists and their families enjoyed crisp temps and fresh powder along with interesting and important continuing education sessions. A bout of spontaneous giving broke out Friday evening at dinner. In the end, $5,000 was raised in support of the Foundation's mission to ensure access to dental care for all kinds.
As the charitable arm of the American Academy of Pediatric Dentistry (AAPD), the nation's leading association of dental specialists committed to optimal oral health for all children, the AAPD Foundation does one thing: it supports community-based initiatives providing Dental Homes to children from families that cannot afford dental care.
If you have yet to partner with the Foundation, we welcome you. When you give to the AAPD Foundation, 100 percent of your gift benefits children directly. To learn more, or to make a gift in support of kids' oral health, donate online here.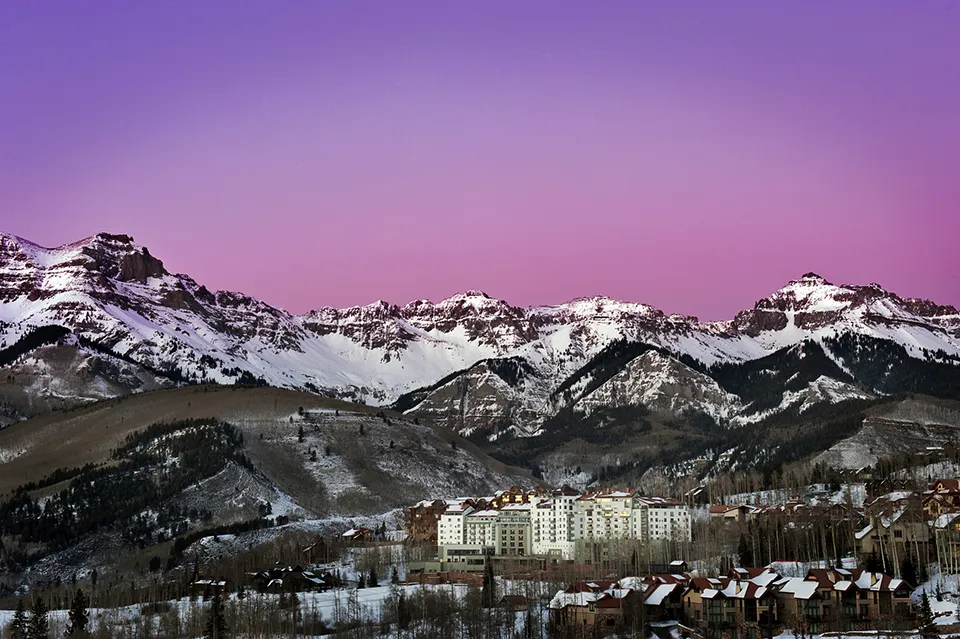 From the President
2022 was a remarkable year for the AAPD Foundation. Thanks to the generous support of loyal donors like you, the Foundation experienced its most successful Giving Tuesday and Year-end giving campaign to date. With your help, we more than doubled our previous contribution totals and were thrilled to welcome 152 percent more donors who joined us in our mission of ensuring that every child has access to the dental care they need.
Your contributions make a meaningful and rapid difference in the lives of children. 100 percent of your donation goes toward innovative, effective, pediatric dentist approved grants to community health centers and other programs providing care to under-and-uninsured children. That's all the Foundation does: provides real care to kids who need it the most. Thank you for partnering with us to help more kids!
Beginning in June you will see reminders about your Academy membership dues renewal. Your renewal statement will include an opportunity to make a voluntary contribution to the Foundation. If you have given to the Foundation through your Academy membership dues before, THANK YOU! If not, please take advantage of this easy opportunity to make a meaningful difference in the lives of children.
On behalf of the recipients of AAPD Foundation grants, thank you for being as generous as you can. The gift you give is priceless and reflected upon the nearly 1 million smiling faces of children in their care.
With warmest regards,
Douglas B. Keck, DMD, MSHED
President
AAPD Foundation